"The world becomes a richer place when we embrace the diversity of its people. Multicultural exchange programs are the keys to unlocking this richness."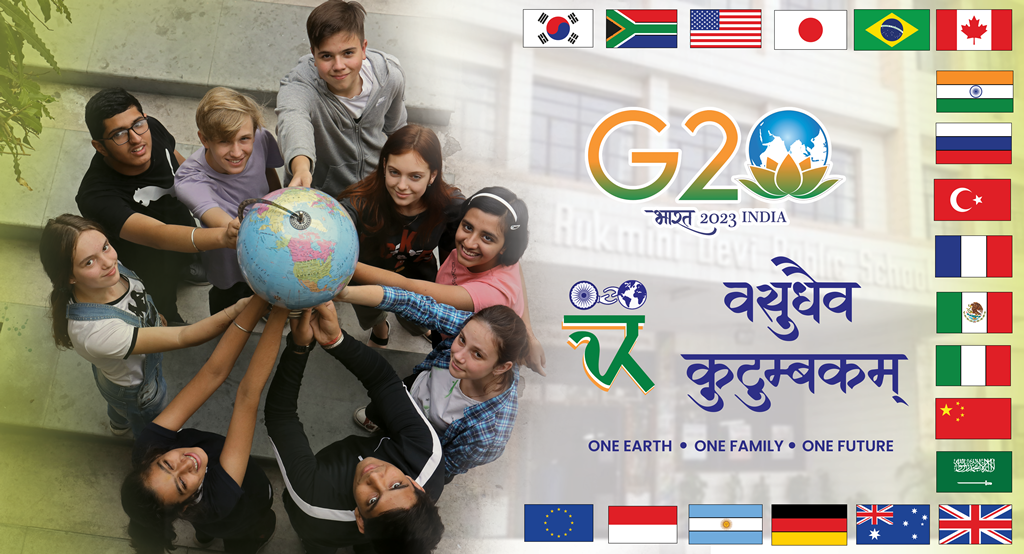 RDPS is synonymous with extending prudent learning that caters to global needs and aspirations. Imbued with a vision to set global teaching-learning standards, the school ushered in an era of international fellowship and educational integration through Multi-Cultural Exchange Programmes with prestigious institutions across the globe twenty years ago. Guided by its mission of promoting cross-cultural harmony – Vasudhaiva Kutumbakam i.e. the world is a family, these programmes accomplish multifarious objectives for its participants-
Experience inter-cultural learning through extended visits and residential experiences.
Develop joint curriculum activities and supporting materials by exploring artistic and cultural avenues. Broaden and deepen the understanding of inter-cultural learning.
Share practical experiences of the learning environment and education systems.